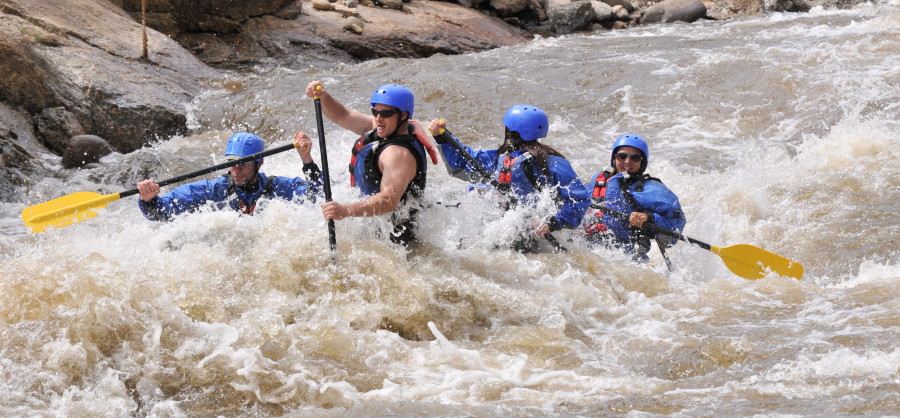 Royal Gorge Reopens for Rafting
Raft the Arkansas River
River Runners is again offering guided raft trips through the Royal Gorge section of the Arkansas River. The Parkdale Gauge read 2,980 cubic feet per second (cfs) as of June 12, 2014 (according to the U.S.G.S. website), and the high water advisory is lifted for anything below 3,200 cfs. This is the upper end of commercial rafting in the Royal Gorge, which means world-class whitewater is being offered right now. If you are looking for an exciting class V raft trip in Colorado – this is it.
Call 800-723-8987 to book.
Book online and save 10% with promo code RR10.
Colorado snowpack remains strong
The snowpack remains well above average in the Arkansas River Basin of Colorado. Mild temperatures in the high country have slowed the melt resulting in a longer runoff. Expect high water to last through June with above average flows through Labor Day.

Family-friendly raft trips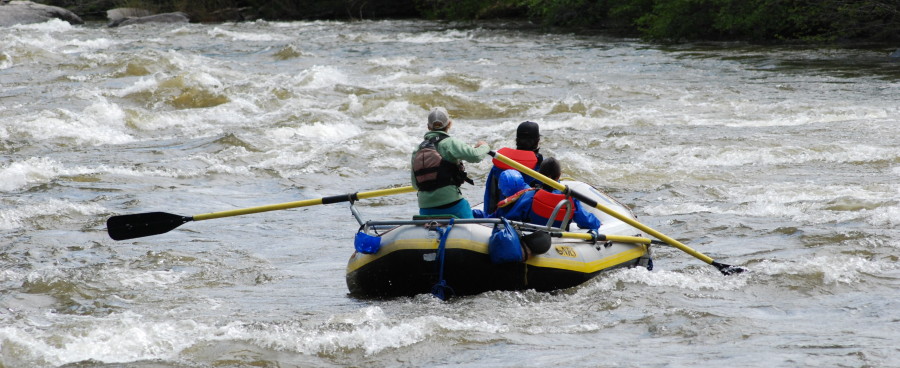 Raft the Bighorn Sheep Canyon, the Browns Canyon or the Family Float
The class II and III sections of the Arkansas River offer splashy waves that are easy to navigate with a trained guide. Kids as young as six years old and 50 pounds can participate on the Family Float. Raft trips through the Browns Canyon and the Bighorn Sheep Canyon sections of the Arkansas River are also running daily with a minimum age of eight years old.