Raft Colorado's Arkansas River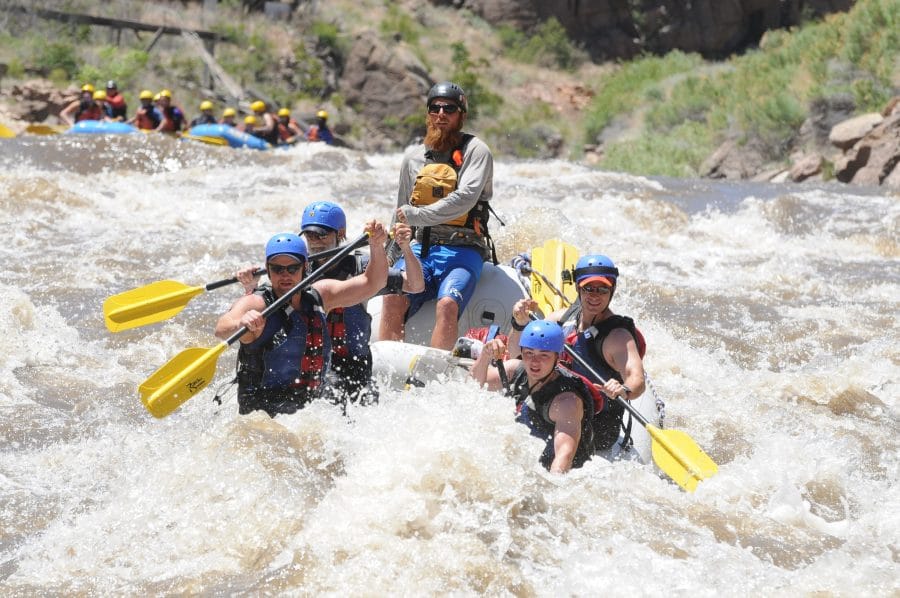 The whitewater rafting season has arrived and high water is here! Due to Colorado's above average snowpack, which peaked at over 200%, water levels have begun rocketing far beyond typical flows. If you are looking for an exciting, adventure-packed rafting trip with titanic waves, then high water is for you! It's not every year that water reaches the levels we are experiencing, so a trip on Colorado's Arkansas River this June is likely to be an epic and unforgettable rafting adventure. Prepare to get wet, crushing through towering waves twice the size of your boat!
Changing conditions
Remember that once the water surpasses a certain level, the minimum age for children on the river may increase. Additionally, some of the more advanced sections of river close and trips are moved to other sections that can continue to be rafted as the water exponentially rises. Don't worry- those river sections only become more challenging with bigger rapids as water flow increases! Get your rafting trip booked with River Runners for the month of June as soon as possible to make sure you catch the meat of high water.
Family-friendly rafting trips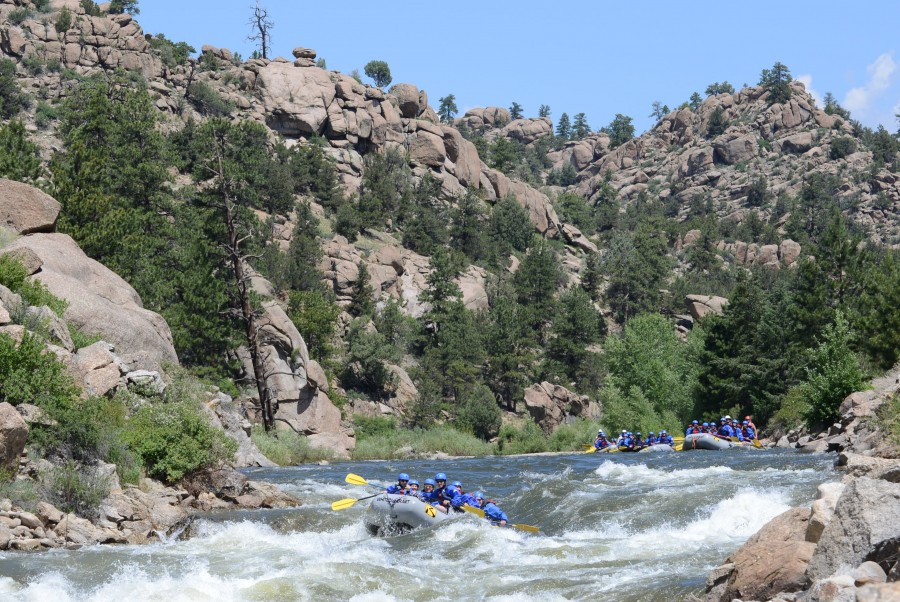 If you're thinking that high water is not for you, or perhaps are looking for a rafting trip for the whole family, have no fear! The above average snowpack also means excellent water flow throughout the entire season. Book a trip with River Runners for July, August, or September to miss out on the extreme, but still see great water flows here on the Arkansas.
Regardless of whether you are looking for an epic whitewater adventure in the Royal Gorge or a mild family float on the Milk Run, River Runners has the perfect trip for you. If you're unsure of when you should come, or which section you should raft, call our reservations office at 877-378-1972 to point you in the right direction. Book a trip with River Runners by June 15th to save big bucks and catch the high water, or to save on a trip for later this summer!
Book now and save

15% OFF Full Days and Overnights with promo code: RAFT15
10% OFF Half Days with promo code: RAFT10
Offer expires June 15, 2016