More Colorado Adventures with River Runners
Colorado ATV Tours new for 2017
River Runners and the Adventure Hub have partnered up to offer Colorado ATV tours in 2017. Half day trips will depart from our Buena Vista and Royal Gorge outposts. Drive or ride along in a 2017 Polaris RZR 900. Tours will be in the Fourmile Recreation Area in the San Isabel National Forest – just north of Buena Vista, and on a private trail system behind the River Runners Royal Gorge outpost. Book now and save 20%! Offer expires February 6, 2017.
Save 20% with promo code: ATV20
Record snowpack in Colorado's Arkansas River Basin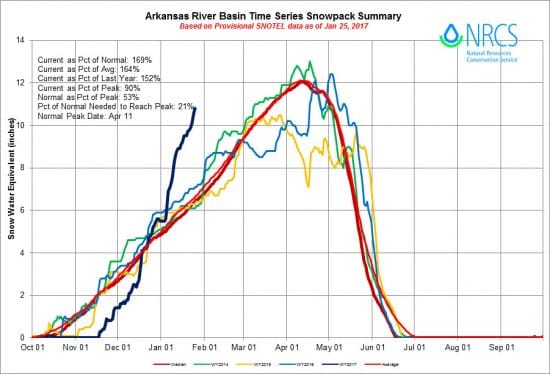 High water year expected for the Arkansas River
The Arkansas River Basin Snowpack is 169 percent of normal as of January 25, with some of the upper basins registering at more than 200%. This means we should have a sustained high water year on Colorado's Arkansas River, which is good news for whitewater enthusiasts. Plan your trip between May 20 and the end of June if you want to hit the runoff – with peak flows expected around mid-June. If the snowpack keeps building at this pace – expect above average flows through July.
The River Runners Winter Sale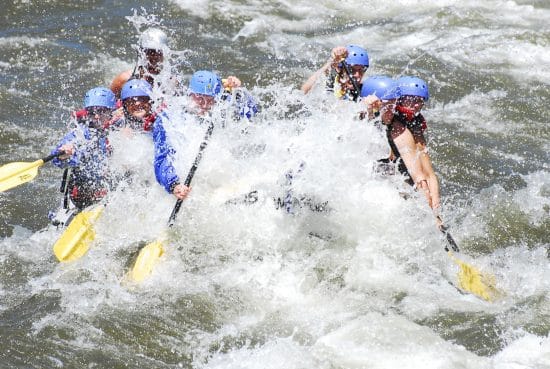 Save 20-40% (EXPIRED)
Gear included – no rental fees
40% OFF Full Day Raft Trips: PROMO CODE (EXPIRED)
20% OFF Half Day and Overnight Raft Trips: PROMO CODE (EXPIRED)
20% OFF ATV Tours: PROMO CODE (EXPIRED)
RAFT ANY DATE APRIL – SEPTEMBER
Book now! Raft and ATV this summer.
Choose from four River Runners locations along Colorado's Arkansas River. River Runners has more trip options than any other outfitter. Raft, Kayak, SUP Board and ATV tours depart daily April through September.