Summer bartender / cashier jobs in Colorado
Summer bartender/cashier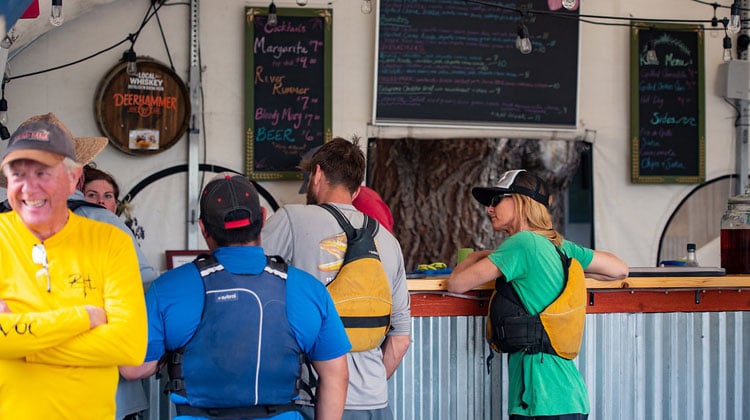 Buena Vista, Colorado – Mid-May through Mid-August, 2022
Apply to be a summer bartender/cashier at the Riverside Grill in Buena Vista, Colorado. This outdoor restaurant features a small dining menu, beverages, draft beer, the famous River Rummer and margaritas.
Bartender duties
Duties of the bartender include cash handling, relaying food orders to kitchen staff, food handling, delivering food to guests, serving drinks and maintaining a clean working environment. As with all restaurant work, you must be able to handle pressure and have great customer service skills. Previous restaurant work is preferred.
Full and part-time positions are available. Interviews are conducted throughout the winter months. Hiring begins in May.
To apply
Submit your cover letter, résumé, and three references to

or mail to the address below. Please designate "Bartender opening in Buena Vista, Colorado" in your application.
River Runners
24070 CR 301
Buena Vista, CO  81211